Anonymous asked: Is it ok to date a "comedian" who isn't that funny? I really like him in every other aspect but when it comes to lolz he leaves much to be desired.
Anonymous asked: What's the difference between love and lust?
Anonymous asked: I honestly worry about cumming too soon if I really like a girl. How bad is it if I cum before we finish making out?
Self Absorption at Discount Prices.: "Forever... →
Dave could write for this blog but he would be the bad cop! theidiotking: It's like daring the universe to keep you from achieving happiness for the rest of your life. "If I say this out loud, there's no way it'll ACTUALLY come true, right?" Fuck you. The universe doesn't owe you shit. You don't have to go out and The Secret your way through life, loudly proclaiming, "I…
sadguysaresad asked: How long should you hold on to your ex's nipple clamps? They're perfectly good clamps, just no nipples to clamp 'em to.
Anonymous asked: All of my relationships started after we were already having sex, and when I date a guy beforehand it rarely goes beyond three dates before I'm over them. Am I destined to only date those I've already fucked? And am i missing out by not dating before fucking?
Chris Harrison uses bags of period blood for pillows. #TheBachelor
Anonymous asked: Hey there! My friends say they notice guys flirting with me, but I never see it. As in I never notice guys hitting on me. At all. Ever. Are my friends crazy, or am I? Or are there telltale signs I'm missing?
Anon asked: Why the fuck should I read your blog?
For the same reasons you jerk it to Toddlers and Tiaras, you dick prick.
Lady L asked: I usually dress pretty frumpy on the...
Dear Lady L- THAT BLOWS. Bitch, you already set the bar too high! As a real life Frumplestilskin myself, by date three I'm already wearing a cat sweatshirt. It's also a great conversation starter because it has a picture of a really fat cat and says, "LARGE AND IN CHARGE" and on the back is the picture of the cat's backside. BUT I DIGRESS. I'd say ease into...
"Granted I'm saying this to a website devoted to women's issues, but pandering..."
– YAYAYA you go girl!!! YOU DESERVE IT! Wyatt Cenac is great and I am very touched to be on his list. Here is the whole article from Feministing.com (via sitko)
Chris Kelly: I Love You, UCBNY: A Drippy... →
I LOVE CHRIS KELLY. Welcome to LA, dump truck!!! chriskelly: I wasn't in New York at the time myself, but I've heard on numerous occasions that after the towers fell on 9/11, many UCB people immediately congregated at The Upright Citizens Brigade Theatre. That was just where they thought to go; it was second nature for them to walk in that direction. And…
Watch
heyjustin: Scott Gairdner's Tron Holiday Special is better than both Tron movies combined. That isn't saying much, but let me assure you - his video makes the franchise's existence worthwhile.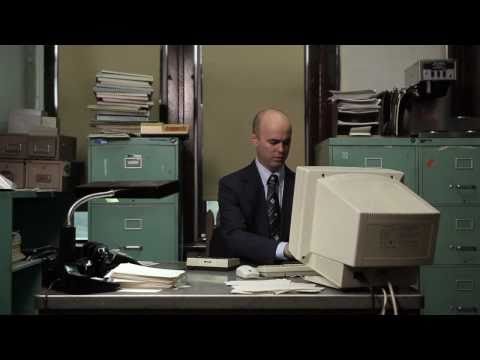 BITCHES AIN'T SHIT